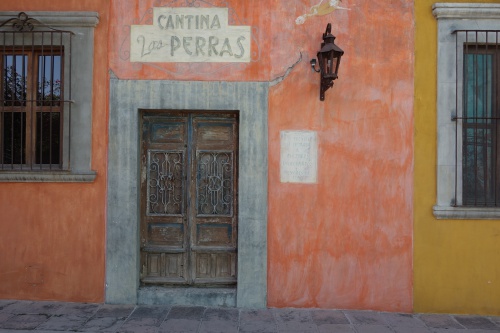 Suffering in the summer heat in Berlin-Kreuzberg, the Postercowboy dreams himself back to Mexico…
A legendary, now pretty much dead institution was the Mexican cantina, here's an example from the Cantina Las Perras, the Bitches Canteen in San Miguel de Allende that closed a long time ago. I think it is now home to a cultural institution or something, but fortunately, they saved the original house front: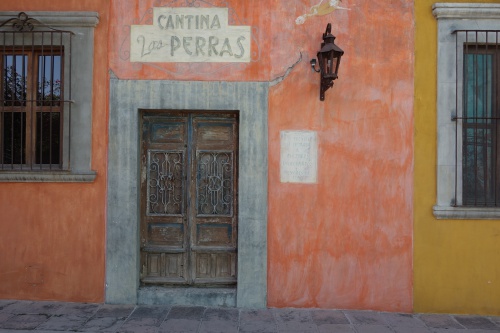 The cantina was quite a special place, in this case one of the basic rules were actually etched into the wall: Access prohibited for women, uniforms and minors.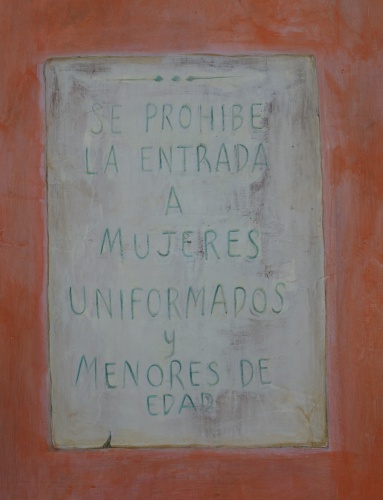 This was a standing rule for cantinas in Mexico. The concept of the place was pretty simple: You only paid for your drinks, while the food was free and also became heavier and greasier as the evening went on, all in order to encourage and enable more drinking.
The basic idea was that you were not supposed to leave as long as you were still able to walk on your own two feet. These places were all about drinking HARD and getting STUBBORNLY drunk.

The Postercowboy has not had a hard drink in ages, but there was a time when he would've just LOVED those places. Germany has quite a drinking culture, but nothing I ever saw over here came even close to this wonderful and completely ridiculous Mexican tradition.