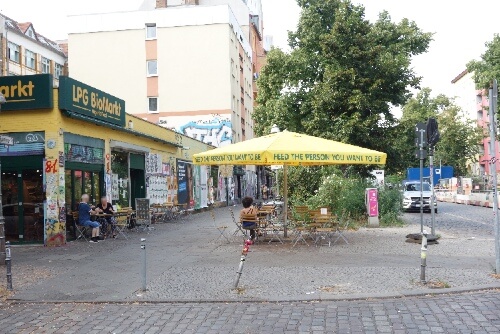 Every year when summer comes, my local organic food store puts their sunshade up.
Every year I read the caption that says FEED THE PERSON YOU WANT TO BE…
Every year I wonder: Why would I want to feed Elvis Presley??? And how would that even be possible???
Btw, The King was not only the greatest Rock'n'Roll star this planet ever saw, he also made a good number of movies as well. Most of the films do not reach the quality of his stage performances, but JAILHOUSE ROCK from 1957 is very much worth watching, if only for his performance of the title song.
The US Onesheet is also my favorite movie poster for any Elvis film by far. As it happens, I have one in stock and available for sale: